Toiletries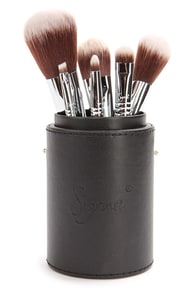 Sigma Mr. Bunny Travel Kit Brush Collection
✈✈✈✈✈✈✈✈✈✈✈✈✈✈✈✈✈✈✈✈✈✈✈✈✈✈✈✈✈✈✈✈✈✈✈✈
Chidoriya Original Oil Blotting Face Paper
A Secret Tool of professional Make up Artists to keep a fresh looking face. For absorbi… [More]
Price: 7.00
✈✈✈✈✈✈✈✈✈✈✈✈✈✈✈✈✈✈✈✈✈✈✈✈✈✈✈✈✈✈✈✈✈✈✈✈
C.O. Bigelow Chemist Lavender/Peppermint T…
As seen in some of the best hotels around the globe! This travel kit contains each of t… [More]
Price: 34.00
✈✈✈✈✈✈✈✈✈✈✈✈✈✈✈✈✈✈✈✈✈✈✈✈✈✈✈✈✈✈✈✈✈
Gadgets

Water Cube Style Bluetooth V3.0 X-Bass Speaker w/ Microphone – $27.49
from: FastTech
✈✈✈✈✈✈✈✈✈✈✈✈✈✈✈✈✈✈✈✈✈✈✈✈✈

WN802II Solar Power 5000mAh Portable Power Bank Travel Charger – $20.24
from: FastTech
✈✈✈✈✈✈✈✈✈✈✈✈✈✈✈✈✈✈✈✈✈✈✈✈✈

Authentic Syllable G04-900 Folding Headphones w/ Microphone – $53.42
from: FastTech
✈✈✈✈✈✈✈✈✈✈✈✈✈✈✈✈✈✈✈✈✈✈✈✈✈
4-in-1 Apple 30-pin + Apple Compatible 8-pin + Micro-USB 5V 2A Car Charger – $7.85
from: FastTech
✈✈✈✈✈✈✈✈✈✈✈✈✈✈✈✈✈✈✈✈✈✈✈✈
Baader Planetarium Hyperion Telescope Eyep…
– [More]
Price: 139.00
Sale: 139.00
✈✈✈✈✈✈✈✈✈✈✈✈✈✈✈✈✈✈✈✈✈✈✈✈✈✈✈✈✈✈✈
Barska 30x80mm X-Trail Binoculars
The Barska 30x80mm X-Trail binoculars are perfect for the rugged outdoor adventurer. Th… [More]
Price: 129.98
Sale: 129.98
✈✈✈✈✈✈✈✈✈✈✈✈✈✈✈✈
Keep your lenses clean and clear with this optic cleaning kit by Zhumell. Whether it's … [More]
Price: 9.98
Sale: 9.98
✈✈✈✈✈✈✈✈✈✈✈✈✈✈✈✈✈✈✈✈
Leisure
Algoma 12 Ft. Steel Hammock Stand
This Algoma steel hammock stand makes a little backyard relaxation a whole lot less str… [More]
Price: 77.98
Sale: 77.98
✈✈✈✈✈✈✈✈✈✈✈✈✈✈✈✈✈✈✈✈✈✈✈
Algoma 13 ft. Quick Dry Hammock with Pillow
– [More]
Price: 119.99
Sale: 119.99
✈✈✈✈✈✈✈✈✈✈✈
You'll love taking a leisurely afternoon nap in this Caribbean-inspired hammock crafted… [More]
Price: 94.98
Sale: 94.98
✈✈✈✈✈✈✈✈✈✈
Soft Comfort Hammock Chair and Stand
Set yourself up for summer with this softly-padded hammock chair and sturdy steel stand… [More]
Price: 179.99
Sale: 179.99
✈✈✈✈✈✈✈✈✈✈✈
Algoma Caribbean Rope Hammock Chair
– [More]
Price: 69.99
Sale: 69.99
✈✈✈✈✈✈✈✈✈✈✈✈
The Original Anywhere Chair Lounge Chair
Stretched out on this classic deck chair, you don't have anything more pressing to … [More]
Price: 163.20
Sale: 163.20
✈✈✈✈✈✈✈✈✈✈✈✈✈
Apparel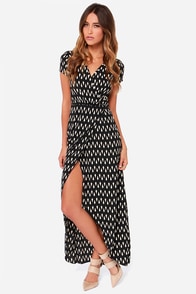 Shapes Travel Black Wrap Dress
✈✈✈✈✈✈✈✈✈✈✈✈✈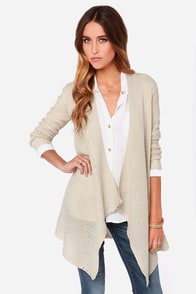 BB Dakota Howell Beige Cardigan Sweater
✈✈✈✈✈✈✈✈✈✈✈✈✈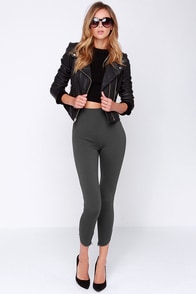 Fit to Kill Cropped Grey Leggings
✈✈✈✈✈✈✈✈✈✈✈✈✈

Obey Echo Mountain Beige Print Sweater Top
✈✈✈✈✈✈✈✈✈✈✈✈✈

Becca Etc Plus Size Tart See It Through Ruffle Flounce Swimsuit
✈✈✈✈✈✈✈✈✈✈✈✈✈✈✈✈✈✈✈✈✈✈✈✈✈✈✈✈✈✈✈✈✈✈✈✈✈✈✈✈✈✈✈✈✈✈
Tours
| | |
| --- | --- |
| | CityPASS – San Francisco – $98.22CityPASS offers San Francisco visitors admission to the Muni & Cable Car 7 Day Passport, Blue & Gold Fleet Bay Cruise, San Francisco Museum of Modern Art, Exploratorium, De Young Museum and Legion of Honor, Aquarium of the Bay and more for a convenient savings while visiting the area. |
✈✈✈✈✈✈✈✈✈✈✈✈✈✈✈✈✈✈✈✈✈✈✈✈✈✈✈✈✈✈✈✈✈✈✈✈✈✈✈✈✈✈✈✈✈✈
✈✈✈✈✈✈✈✈✈✈✈✈✈✈✈✈✈✈✈✈✈✈✈✈✈✈✈✈✈✈✈✈✈✈✈✈✈✈✈✈✈✈✈✈
San Diego Zoo Safari Park – $56.22
from: Vacations Made Easy
✈✈✈✈✈✈✈✈✈✈✈✈✈✈✈✈✈✈✈✈✈✈✈✈✈✈✈✈✈✈✈✈
| | |
| --- | --- |
| | Go San Diego Card – $89.22With unlimited free admission to more than 40 attractions, a full color guidebook, and savings of up to 30% at shops and restaurants around the city, the Go San Diego Card has everything you need for a fantastic San Diego vacation. |
✈✈✈✈✈✈✈✈✈✈✈✈✈✈✈✈✈✈✈✈✈✈✈✈✈✈✈✈✈✈✈✈
✈✈✈✈✈✈✈✈✈✈✈✈✈✈✈✈✈✈✈✈✈✈✈✈✈✈✈✈✈✈
✈✈✈✈✈✈✈✈✈✈✈✈✈✈✈✈✈✈✈✈✈✈✈✈✈✈✈✈
✈✈✈✈✈✈✈✈✈✈✈✈✈✈✈✈✈✈✈✈✈✈✈✈✈✈✈✈
✈✈✈✈✈✈✈✈✈✈✈✈✈✈✈✈✈✈✈✈✈✈✈✈✈✈✈✈


Iceland Volcanic & Ice Cave Expedition from Akureyri – $331.70
Explore Iceland's volcanic landscapes and a subterranean ice cave on a guided, small-group day tour from Akureyri. Set off to Lake Mývatn, then examine the geological wonders of Gjástykki, an active volcanic area whose otherworldly terrain has been dramatically shaped by lava. Drive by the 2500-year-old Hverfell crater, traverse a lava field and descend into the darkness of a lava cave. Learn about the powerful natural forces that have created this unique landscape from an expert local guide. Numbers limited to 14 people, ensuring a personalized experience.
✈✈✈✈✈✈✈✈✈✈✈✈✈✈✈✈✈✈✈✈✈✈✈✈✈✈✈✈
✈✈✈✈✈✈✈✈✈✈✈✈✈✈✈✈✈✈✈✈✈✈✈✈✈✈✈✈
✈✈✈✈✈✈✈✈✈✈✈✈✈✈✈✈✈✈✈✈✈✈✈✈✈✈✈✈


Bahamas Ferry Day Trip from Miami – $253.34
Travel from Miami to Grand Bahama Island for a day trip to a Caribbean paradise! After pickup from your Miami hotel, board a ferry for a 2.5-hour cruise to the Bahamas. Once you arrive on the island, spend five hours enjoying the gorgeous beaches and turquoise water. Rent a Jet Ski and snorkel gear, or simply relax on the beach. You can also look for the perfect gift at the duty-free shops, and test out lady luck at the casino.
✈✈✈✈✈✈✈✈✈✈✈✈✈✈✈✈✈✈✈✈✈✈✈✈✈✈✈✈


Nassau Snorkel Bahamas Adventure – $74.99
Ever wanted to snorkel with sharks? On this adventure you'll swim with schools of colorful fish in the shallows of Nassau's famous reefs. Then, if your fellow passengers have the nerve, it's off to snorkel with one of the most magnificent and misunderstood creatures of the sea – sharks!
✈✈✈✈✈✈✈✈✈✈✈✈✈✈✈✈✈✈✈✈✈✈✈✈✈✈✈✈
| | |
| --- | --- |
| | 7-Night Northern Thailand Tour: Sukhothai, Lampang and Chiang Mai from Bangkok – $902.00Experience the treasures of Thailand's northern kingdom on a seven-night tour, round-trip from Bangkok. See ancient palaces and Buddhist statues at the UNESCO World Heritage-listed Sukhothai Historical Park, and discover glittering temples and fascinating markets in the northern capital of Chiang Mai. You'll visit the Friends of the Asian Elephant organization and afterwards have a traditional khantohk dinner at a local homestay – just some of the many amazing experiences to be enjoyed! This tour operates with a maximum of 16 people, ensuring a small-group experience with your expert guide. |
✈✈✈✈✈✈✈✈✈✈✈✈✈✈✈✈✈✈✈✈✈✈✈✈✈✈✈✈